Arleigh's Zeppelin Ride
A friend of Patty's and mine won a ticket on the Airship Ventures Zeppelin Eureka at MacWorld. Patty bought me a companion ticket, and on Sunday, 19 April 2009, John and I took a 90 minute flight 1200' and 40mph over the San Francisco Bay.
The photos of the trip are displayed in the order in which they were shot, and are arbitrarily split up into 9 legs. Click on a number on the approximate flightpath map below, or on a flight leg link (bottom), to see the photos from that portion of the trip.
Note: Click on any thumbnail to see a larger version of the photo. All photos have been reduced to fit on the website. Photos were taken with an 8 megapixel Konica-Minolta A2.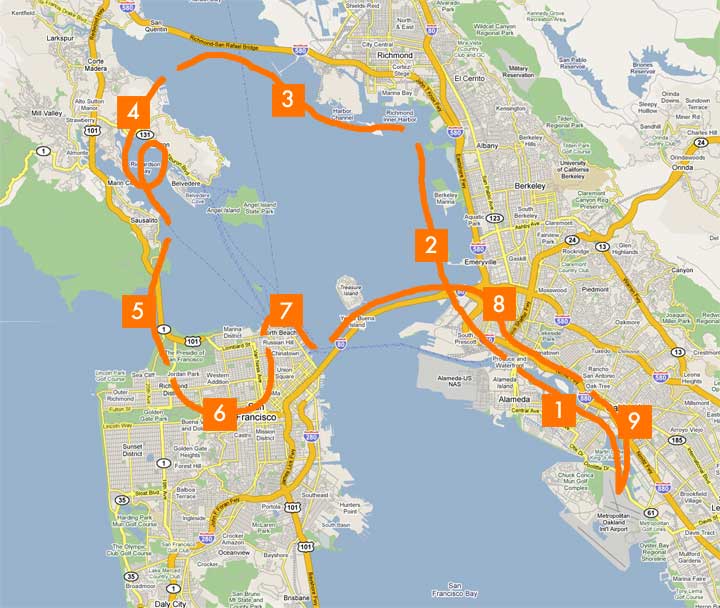 Entire contents copyright ©2009